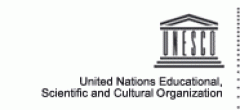 This week, the Noosa Biosphere is launching their new web site, described as an active place for community, special interests and visitors to connect with a broad range of biosphere reserve activity, with Michael Donovan, the Inaugural Chair of the Noosa Biosphere describing the web site as, "Punk in nature but logical in delivery and a striking example of creativity, commitment and practical outcomes from a locally based business".
The Noosa Biosphere Reserve is also hosting a visit this week from Dr Natarajan Ishwaran, the UNESCO Secretary to the Man and the Biosphere Programme and Director of Earth Sciences, with over the two days of Dr Ish's visit, the hosting a Biosphere Q&A session and today the official launch of the Noosa Biosphere Reserve website www.noosabiosphere.org.au  launch and a short film produced in Noosa.
Noosa, as Queensland's first UNESCO Biosphere is all about promoting harmony between people and nature through education, conservation and sustainable activities - all of which have a direct impact on the quality of Noosa as a tourism destination.
The United Nations Educational, Scientific and Cultural Organisation's [UNESCO] Man and the Biosphere Program , designated the former Noosa Shire boundary as a biosphere region in September 2007, with biosphere reserves also about developing quality economies based on local community action and entrepreneurship, sound science, public-private sector partnerships and networks.
What has happened in Noosa is that although there has been some bantering about how long it has taken to pull together and exactly what it all means, the Noosa Biosphere is quickly becoming a learning community that is working hard to cultivate that harmony between people and nature, for both conservation and sustainable development and ensuring that Noosa is the kind of place that people want to continue to live in and visit.
This Queensland example will have much we can learn from and share as we try to promote harmony between people and nature through education, conservation and sustainable activities. This online community invite us all to contribute - follow blogs - receive newsletters. Be inspired by what community business and government have achieved!
Even in this community where biodiversity is valued and respected koalas remain threatened. Please help by completing the online survey from this site if you are fortunate enough to see a koala when you visit the area.{backbutton}