Oxfam Australia requests support for Sisters on the Planet in their efforts to tackle climate change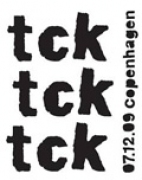 Host your own DVD screening to raise awareness of the human impacts of climate change
Register before 15 September to receive the SOTP events pack. If you've ever asked yourself "What can I do to prevent dangerous climate change?", this is your answer.
 Register here and also check out some great resources and films.
 We're all feeling the effects of climate change. But women in developing countries feel the impacts the most.

Through their stories you can start making a difference in your community by raising awareness of the problems climate change presents to everyone. It's a great opportunity
By hosting your own Sisters on the Planet (SOTP) event between 15-30 September, you will not only be spreading the word about how climate change is impacting women and poorer communities around the world, you and those attending your event the opportunity will be telling the Australian Government you want stronger action on climate change in the lead up to the crucial UN climate meeting in Bangkok in October.
Why? In Bangladesh for example, women are working and living more often in rural areas. With poor communications in these areas, when flooding from cyclones do hit, women are often unaware until it is too late. But women are fighting back. Not just leading the disaster recovery operations, but also leading the community response as it adapts to the localised impacts of climate change. Each of the
Sisters on the Planet
faces a unique challenge. But together they are finding solutions and bringing about change. You can too.