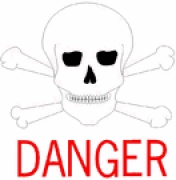 Scenic Rim Regional Council media release of 24 October, 2008 states: COUNCIL WORKING WITH STATE GOVERNMENT ON BROMELTON VISION. The previous day's copy of the Courier Mail presented a differing view stating that the Government is considering a tract of land within the new Bromelton State Development Area, south of Beaudesert, to house what it terms "special industry". The full article is online here.
SRRC media release reads as follows:
Scenic Rim Regional Council will continue its work with the State Government to develop Bromelton State Development Area (SDA) as an environmentally sensitive inland port and industrial hub for South East Queensland.
The Bromelton SD Area was officially gazetted by the State Government in August. Since then, the State Development Area Unit has participated in Council's structure planning process for the area. The Structure Plan, scheduled to be available for public comment in early 2009, will inform the State's Development Scheme for Bromelton SDA.
The Mayor, Cr John Brent, said while the State Government was currently assessing Bromelton's suitability for high impact industry, he was confident the study would show these uses were inappropriate for the area.
 "Council recognises the planned growth in the area and aims to minimise the impact of the Bromelton development on the residents and environment through good planning and innovative environmental solutions.
"Scenic Rim Regional Council shares the vision of the former Beaudesert Shire Council. We want to create an environmentally sensitive and sustainable industrial development, and we have been working hand in hand with State Government to develop a structure plan that will achieve this," Cr Brent said.
He said the State Development Area was likely to include large lot industrial uses requiring rail access, freight and logistics operations, large scale distribution and warehousing centres with road and rail requirements and industry support services such as freight and logistics or transport servicing depots.
Deputy Premier and Minister for Infrastructure and Planning, Mr Paul Lucas, said "there is no plan to relocate industries from Narangba Industrial Estate north of Brisbane to Bromelton". 

 

 

"Studies are still being done to determine what types of industries will be suitable in the Bromelton State Development Area," said Mr Lucas.
"This development site will be carefully designed with the environment and nearby communities in mind, with a buffer zone inside the State Development Area around all industrial activities.  In the past, we have seen industrial estates located too close to residential areas.
 "This is about having due regard for the nearby residential communities and ensuring industry is appropriately located.
"The end result will be jobs for the Logan and Scenic Rim Regional Council areas, where the population is predicted to grow to around half a million people over the next 20 years.
"The main attraction of Bromelton has always been its access to the interstate rail line, this estate will be an ideal location for a road/rail freight terminal."
IT IS IMPORTANT THAT ALL RESIDENTS IN THE AREAS ADJACENT TO THIS SDA  PARTICIPATE IN SHAPING THE FUTURE OUR CHILDREN. Stay informed about this development and speak out about what your vision is. Write to all your members of government, local state and federal. Write to local papers. It is not a done deal yet.
 Love the Logan Valley
The Love the Logan Valley Website has been set up to provide the community information and science with regards to the proposed Bromelton State Development Area.  Go to the website here.
LTLV believe that this development has the potential to impact on many more people than just those who live within the boundaries of the city.
LTLV believe that anyone who lives within a few kilometres of this development will have their lives directly impacted upon. Anyone who lives within a couple of hundred meters of the state railway line or the 4 new proposed highways will also have their lives impacted upon.
Anyone in SEQ who relies on the Logan Valley to provide them with fresh drinking water or fresh air, will also be directly impacted upon.