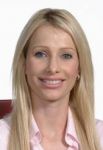 LOGAN City Councillor Hajnal Ban has moved to douse excitement over the proposed Greater Flagstone super city, saying millions need to be spent on infrastructure before the first home sites can go on the market.
The councillor said any moves to fast track development at the site without providing major transport upgrades would have severe impacts on residents. The State Government earlier this year rejected a costly proposal to introduce passenger rail services on the interstate freight line which runs through Flagstone.
Cr Ban believes they now have to look at reassessing that proposal, as well as making major improvements to road arteries such as Cusack Lane and Teviot Rd.
"In order to get it going they (State Government) have got to pull their weight and commit to funding some infrastructure," she said. "And rail is going to be the key to Greater Flagstone. The interstate rail line is there, the corridor is there. What needs to occur is that a passenger line needs to go through."
The plan has also failed to impress conservation groups who railed against the idea after last week's announcement.
The Queensland Conservation Council said the move ignored public sentiment which showed significant support for population stabilisation.
Executive director Toby Hutcheon said the general view at a recent growth summit was that there were concerns over population growth's threat to livability and the environment.
"(The) announcement proposing a further growth agenda and more greenfield developments simply reveals a government out of touch with its people and with little intention to listen," he said.
But Logan Mayor Pam Parker welcomed the plan, saying revenue generated through the new areas would help fund much-needed infrastructure.
Cr Parker said council had been in discussions with the State Government for 18 months.
"It's an exciting day for our city as this will mean more jobs, more investment and more infrastructure for Logan," she said.
Story was published in local paper