Ms Bligh said the reformed government would see 13 new departments lead by the government's 18 Ministers grouped under six clusters - Policy and Fiscal Coordination, Employment and Economic Development, Environment and Sustainable Resource Management, Social Development, Law, Justice and Safety and Government Services.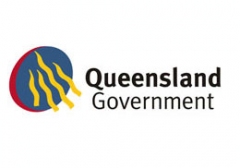 Summary of changes to Queensland government following March 2009 re-electionis available in this document.  
 summary_of_changes_qld_govt_2009.pdf 50.06 Kb 05/04/2009, 22:50
The names of ministers and their portfolio/s are summarised in this document from propertyoz.com.au here.  
 queensland_government_ministry_march_2009.pdf 231.72 Kb 05/04/2009, 22:57
The new departments are:
• Premier and Cabinet
• Treasury
• Health
• Employment and Economic Development
• Infrastructure and Planning
• Transport and Main Roads
• Environment and Resource Management
• Communities
• Education and Training
• Justice and Attorney-General
• Police
• Community Safety
• Public Works