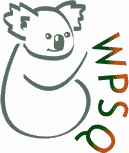 The State Government push to open up more Greenfield developments has given the green light for an aggressive push by developers to urbanize vast tracks of land.
In Redlands, Woodlands Drive is one of the most picturesque areas, protected from urban development by the Redlands Local Planning Scheme, but it hasn't stopped the State Government nominating it as a potential site for urbanization. The consequence is that developers have lodged a development application for commercial and residential development over this beautiful area.
The development application says  they seek to override the Redland City Council Planning Scheme, and the recent decision by the State Government to open greenspace may have well said they endorsed the development. The State Government obviously cannot manage growth in SEQ if it destroys the core values of what makes a region so special and unique, and important to the community.
The fast tracking of development in the Coomera area could see 100 of koalas displaced, leading to their early death through starvation or stress induced disease. The relocation of koalas has proven to be a failure in the past and when you locate 100's of them it will potentially lead to a miserable tragedy.
The State Government announced the development industry wanted more land made available and so they responded. Unfortunately, such a response may force many koalas in the Coomera area to an early death.
Clearly the State Government cannot manage growth appropriately in SEQ. What is clear is that they will sacrifice the environment to support their pro-growth agenda.   [Based on media releases from the Bayside branch of WSPQ by Simon Baltais.]