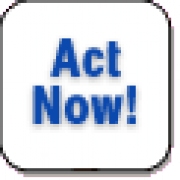 An example of a Properly Made Submission to Draft SEQ Regional Plan 2009-31 for Redlands is available here  
 properly_made_submission_regional_plan_2009_redlands.doc 68.00 Kb 28/03/2009, 15:44 for your perusal and adaption to suit your area and concerns. Many of our concerns are common to many areas.
As most of you will be aware, the State Government's Draft South-East Queensland Regional Plan 2009-31 is driving more population growth and associated urban development for SEQ. The Plan calls for another 750,000 dwellings to be built for another 1.3 million people, bringing the Region's target population to 4.4 million (the size of Sydney). These dwellings are to be squeezed into existing urban areas as 'infill development' and built on greenfield lands.
The proposed infill areas in Logan Gold Coast and Redlands are presenly home and hazardous have to a significant koala habit. Dr Frank Carrick's recent presentation re Urban Koala's hightlighted the importance of protecting them for their differing genetic pool.
The properly made submission is attached for your use. Would you please use this letter as the basis for your submission or simply complete the address at the top, add your own words as the last paragraph, then send it:
By post - just slip into an envelope and send to the address at the top of the letter (NO POSTAGE NECESSARY)
OR By e-mail - This email address is being protected from spambots. You need JavaScript enabled to view it.