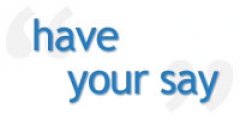 Redlands Council has made its submission and encourages residents to make submissions to the Queensland Government on outstanding issues in the draft SEQ Regional Plan. See here
SHOULD LOGAN CITY AND SCENIC RIM REGIONAL COUNCILS SHARE THEIR VIEWS AS OPENLY WITH RESIDENTS? Tell me if I missed the information on councils' websites. The same issues exist in Logan Scenic Rim Region and all SEQ council areas. What submission will council make to state government on our behalf? Do they know what our vision is?
A special general meeting of Redland City Council held on 10 March 2009 identified the following as key issues that remain to be addressed in the draft plan.
No further expansion of the Urban Footprint and that Southern Redland Bay be maintained within the Regional Landscape and Rural Production Area with removal of all references to this area being shown as a 'Identified Growth Area'.
Attainment of 'population targets' as per Council's Local Growth Management Strategy is subject to further detailed studies on climate change, peak oil and carrying capacity
A number of strategies and studies that need to inform the SEQRP are incomplete and must be finalised, with community engagement, as a matter of urgency. These include:
- Koala Mapping and other initiatives of the Premier's Taskforce report
- SEQ Natural Resource Management Plan 2009-2031
- Regional Roads & Public Transport Implementation Plan (as a part of SEQIP) to deliver civil infrastructure projects that are lagging for currently developing areas
- Regional Integrated Transport Plan review
- Rural Futures Strategy and Action Plan
- Climate Change Management Plan and Adaptation Strategies
- Nature Conservation Strategy review
- Housing Affordability Strategy
- Strong Community governance mechanisms for implementation
The transport infrastructure lag in the Redlands needs to be appropriately addressed with a timely commitment to major public transport infrastructure upgrades (e.g. Cleveland rail line duplication, Eastern bus way)
The SEQRP must provide the mechanisms by which land is acquired for regional recreational, sporting and ecosystem services
The Minister should not have the power through notice in the Government Gazette to amend the Urban Footprint of the Plan