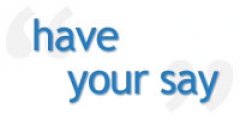 Community Engagement policy and strategy - our comments are      sought on Logan City Council's draft Community Engagement policy and strategy. Completion of online form by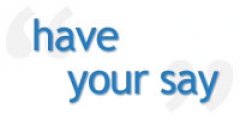 Friday 17 April.
The Community Engagement Strategy provides a framework for developing a consistent approach to community consultation and surveys across Logan City Council. It also includes an action plan for the Community Engagement Program for 2009.
To promote Council's new Community Engagement Program, it is recommended that Council
seek community feedback on the Policy and Strategy. Accordingly, it would be proper to notify the public about the draft Policy and Strategy via Council's website, press releases and newspaper advertisements with the opportunity for public feedback within a period of 30 days. It would then be
re-presented to Council for formal adoption in May 2009.
At the March 2008 local government amalgamations, Logan City grew four-fold in size. It remains a challenge, given a population of 261,000, to stay in touch with residents' views. Council made a decision in March 2008 to set up a dedicated Community Engagement Program in Council to oversee community consultation, train and advise staff in community consultation and provide a consistent approach to community engagement activities throughout Council.
This draft Community Engagement Policy draws on the policies of the former Beaudesert, Gold Coast, Brisbane and Redland Councils and the community engagement guidelines from the Local Government Association of Queensland, which is the peak local government body in Queensland, and the International Association for Public Participation (IAP2) Australasia which is the peak community consultation body in Australia, and also from OPEC
Download all documents and reports for this here.
Download these documents to make an informed comment.
Community Engagement Report (pdf)
Community Engagement Strategy (pdf)
Community Engagement Policy (pdf)
Gold Coast City Council Community Consultation (pdf)
Beaudesert Shire Council Community Consultation Policy (pdf)
Your comments can be sent via an online comments process. However there should be alternative ways to provide your feedback - comment. Ask your councillor or general inquiries.
---
Local Plans for the Jimboomba, Logan Central, Logan Village and Springwood are being developed by Logan City Council and residents are formally invited to provide our comment as part of this process.Closes: 22 April 2009.
A Local Plan is an important planning tool and when complete, will guide Council and the community in decisions about land use, development and infrastructure, including roads and street improvements, parks, and water and sewerage networks. It will also inform Logan City's draft Planning Scheme.
Council is aware of recent planning work and consultations, in particular resident surveys, the Silent Voices Forums, Master Planning for Springwood, the North Beaudesert Mt Lindesay Investigation Area Study and the Whole Of Shire Planning project.
Where applicable, these will also inform the preparation of these Local Plans.
Council invites you to submit by 22 April 2009 any additional issues that should be considered in these Local Plans.
See maps and consultants' briefs: [Click on linked text]
Logan Central Major Activity Centre
Consultant's Brief (pdf)
Local Plan Area Map (pdf)
Jimboomba Major Rural Activity Centre
Consultant's Brief (pdf)
Local Plan Area Map (pdf)
Logan Village Activity Centre
Consultant's Brief (pdf)
Local Plan Area Map (pdf)
Springwood Principal Activity Centre
Consultant's Brief (pdf)
Local Plan Area Map (pdf)
Local Plan Area Map 2 (pdf)
Council has engaged consultants GHD to work on the Jimboomba, Logan Village and Springwood Local Plans, and Tract to work on the Logan Central Local Plan.
All written comments are welcome and your feedback will greatly assist in finalising each Local Plan during 2009. Further opportunities for input will be available during the process.
You may also complete and submit the comments form (pdf) via email or print and mail.