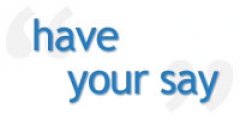 The QPP has been developed to significantly improve the way planning schemes are prepared and implemented throughout the state, delivering the following benefits.
They are supposed to deliver for the community both greater certainty and clarity for users and the community  and enhanced community involvement and understanding of planning schemes.
As a community member please review, evaluate and report back to the government body how you feel about these proposed changes. The feedback form which is available here guides to measure your level of agreement with a series of statements..
Closing date for feedback: Monday 23 November 2009  Your completed response form is to be returned to
Draft Queensland Planning Provisions feedback
Department of Infrastructure and Planning
PO Box 15009, City East Queensland 4002
Fax: 3234 1279  Phone: 1800 153 262
Email: This email address is being protected from spambots. You need JavaScript enabled to view it.
The Queensland Planning Provisions are meant to be a key element of Qplan - Queensland's planning,development and building system. They are supposed to reflect the partnership between state and local governments working together to deliver more sustainable planning outcomes and create better communities. The government document states that the Queensland Planning Provisions will make it easier for the community to get involved in plan making, to understand their local planning scheme and to see how it guides development.
If you want to be able to contribute to and influence the shape of 'better communities' in he future, it is essential that you read and determine whether you understand what is being said now, and is what you would like to see happen.
However, in some circumstances amendments can be defined as an administrative amendment and no consultation or assessment would be required by the local
government. Read more about this here in the public consultation fact sheet.
The draft QPP is downloable here.  or http://www.dip.qld.gov.au/resources/planning/planning/draft-queensland-planning-provisions.pdf