Where are our WILD KOALAS?
In order to draw greater public awareness to the plight of the wild koala a special day is being promoted amongst many wildlife rescue and care groups to celebrate Australia's national icon - the wild koala - one who lives in natural bushland areas, is able to move freely across his or her home range and if a young male move out to find a mate.
May 3 is international Wild Koala Day #WildKoalaDay
2017 is the second year only for this event with many wildlife rescue and care groups holding events and walks in bushland.
Wherever you are around the world you can participate in this event!
Koalas need much greater attention to have general public understand that koalas need trees to survive.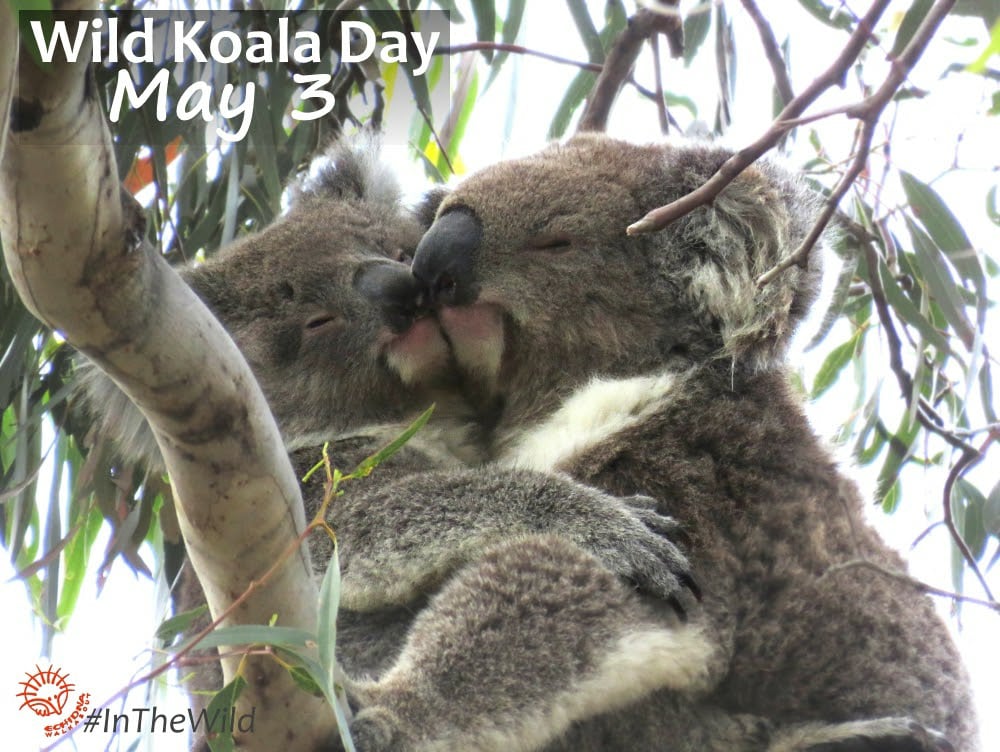 In addition to the specialized diet of gum leaves - with only a small number among the 700 species of eucalypt trees being eaten - the myth that they do not drink water is being challenged regularly as many photos are posted in online media showing koalas drinking from bottles, hoses, bowls, pools etc. It seems that the gum leaves may no longer provide enough moisture to allow digestion of the highly toxic gum leaves. Research has shown toxicity is increased by increased levels of carbon dioxide.