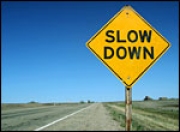 Logan and Albert Conservation Association LACA ,Brisbane Region Environment Council BREC and Residents Action on Infrastructure Development and Environment RAIDE have been working with the EPA, Main Roads Metro, Main Roads Nerang and Logan City Council for the last 3 years to provide a dedicated fauna underpass immediately south of Stoney Camp Rd and Granger Rd (under the Mt Lindesay Highway) and to improve the environmental designs of the highway to facilitate local and regional fauna movement. This is part of the regional biodiversity corridor and is used by wildlife - eastern grey kangaroos koalas and other less visible to us fauna. Munruben Wetlands locally called Jerry's Downfall is also where the nationally endangered spotted tailed quoll has been 'spotted'. 
ALTHOUGH the original designs for the Mt Lindesay Highway upgrade from Green Rd to Chambers Flat Rd (that were approved in 2002) made no provisions for fauna underpasses or fauna sensitive design elements despite recommendations given in numerous consultant reports for Main Roads since 1997 that recommended that the riparian corridors at Scrubby Creek, Chambers Creek (Munruben Wetlands) and Norris Creek be maintained for their ecological values, the combined groups have successfully argued the need for some fauna underpasses or fauna sensitive design elements and now one such underpass is planned. The first  part will be constructed under the western service road - but the rest will not be completed until the main carriage way is upgraded.
A letter has been sent to logan State MP to seek his support for this and supplementary fencing which is required.
A copy of the letter will soon be available here for LACA members.
Should you wish to become involved in actively lobbying government agencies to review all road designs to consider safe wildlife crossings please contact us. We would be delighted to see you at our meetings and community workshops.
We have also requested that road speeds be reduced in the interests of both human and fauna safety.  This is still ongoing.