Recently some 30 Logan residents spent a day expanding their knowledge about our wetlands. The day began at 8am with several powerpoint presentations relating to wetland vegetation, water quality, fish habitat and bird habitat, and also included a Berrinba Wetlands Walkabout.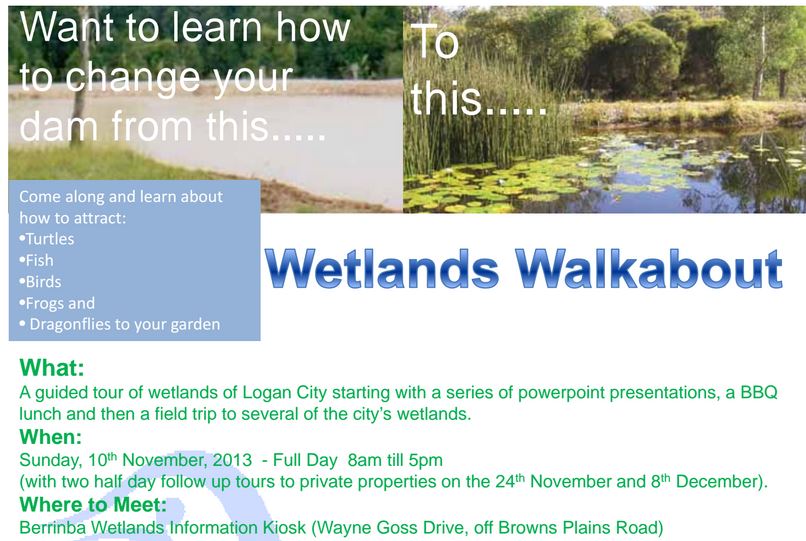 During the presentations we learnt what elements of a wetland are beneficial to Australian native wildlife and what we can be doing on our property to help convert our dam into a nature refuge during times of drought.
It was offered as part of the Logan and Albert Rivers Catchment Association's, "Wetland Management on Private Property in Logan" Project. The invitation was extended to all who registered interest at one of the display stalls at the Logan Environmental Action Festivals (LEAF).
A bus tour was included and we visited several public wetlands within Logan City Council, including:
Eagleby Wetlands
JJ Smith Recreation Corridor
Springfield Mountain Wetlands.
Next will be a site visit to a private property to showcase a property which has had no revegetation effort and is just starting out, so this landholder would like to receive advice for further action which would improve habitat for wildlife.
Last visit will be to a private property to inspect established revegetation efforts and offer advice for further action which would improve habitat for wildlife.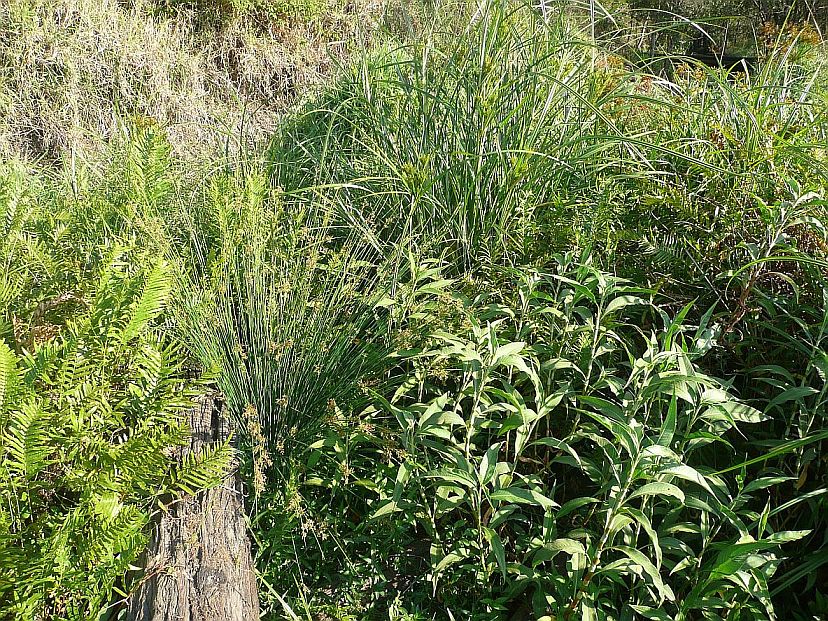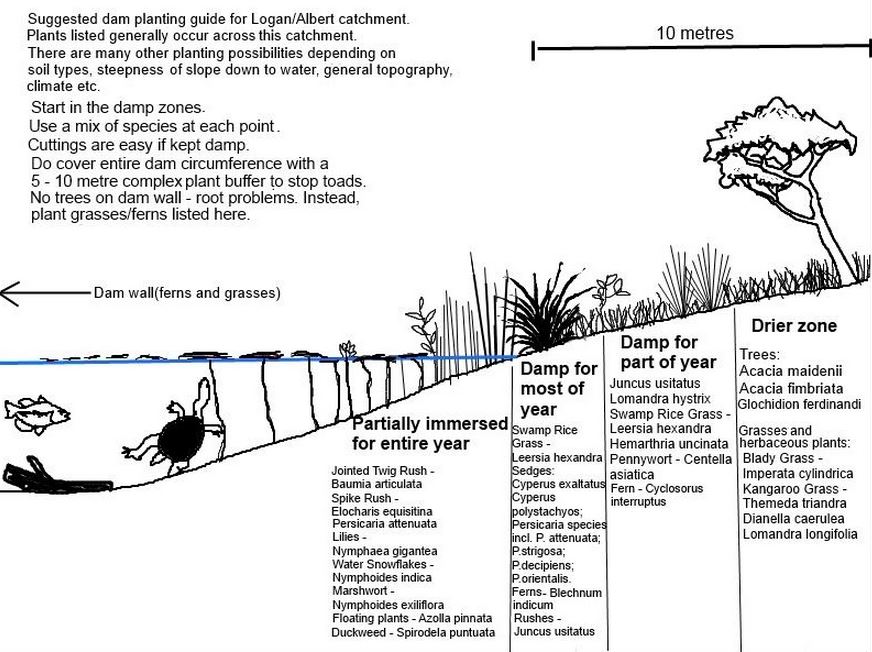 Logan and Albert Conservation Association aka LACA's water and wetlands management person Barry Fitzpatrick shared his extensive knowledge about vegetation and processes for revegetation for wetland areas. He has been observing and recording Cornubia Wetlands processes for several years.
Image and diagram aside are provided by Barry. Detailed information about plants is available in our essential plant reference tool Mangroves to Mountains with local botanist Glenn Leiper being a contributing author.
Suggested planting guide includes plants generally occurring across Logan - Albert Catchment. Selection is influenced by on soil types, steepness of slope down to water, general typography, climate etc.
Article to be completed