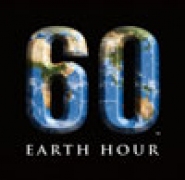 Join the fight against climate change and convince the government to act, writes Simon Sheikh.
At other times in our history, youth have been the vanguards of movements that have changed the world. Climate change is quickly becoming the hottest issue for young people and youth are poised to lead the way once again.
Power Shift 2009 is Australia's first national youth climate summit. You can join Simon Sheikh at the event in Sydney this July. The music industry has joined his GetUp organisation in throwing their weight behind the event. So far bands like the Cat Empire, Regurgitator, Blue King Brown, Skipping Girl Vinegar, Mr Percival and many more have come on board to support the event. Check out powershift.org.au for all the details.
Right now youth  have the moment to convince our politicians to aim higher. As they debate how much to reduce our nation's carbon emissions, how much to invest in renewable energies, like wind and solar, and how to help Australians with the transition to a new green economy. Youth are leading the call for strong solutions. Read Simon's article for Earth Hour here in the Sydney Morning Herald. EARTH HOUR 28 MARCH 2009 8.30-9.300 TONIGHT