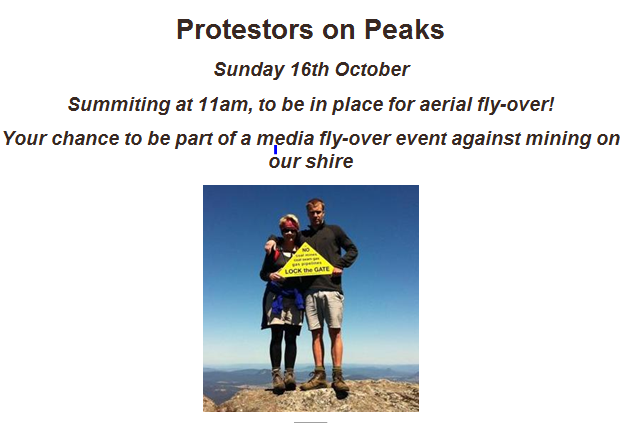 October 16th National Day - Protesters on Peaks
Coal Seam Gas and coal mining threaten the Scenic Rim
Mega Quarries and other industrialised infrastructure are also signigicant threats to the quiet peaceful rural amenity that makes the Scenic Rim Region an eco tourism destination.
CLICK ON IMAGE TO LEFT TO SEE ABSEILORS INSTALLING THE BANNER FROM THE TOP OF MT FRENCH - as seen on Channel 7 news.
Visit website http://www.keepthescenicrimscenic.com/ to join movement, support in any way - stay in touch with the action!