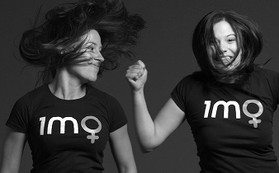 Do not believe any of what you hear about the negative impact from the carbon price. Those using the word tax do so to misdirect your understanding of the situation. The government website explains quite clearly how it is using money paid by BIG POLLUTERS to offset any impact on low income and many higher income families. Scams and deceit unfortunately are part of today's society but ACCC has set up a help desk and hotline 1300 303 609. If you believe that false claims are being made use the ACCC HOTLINE or webforms found from this page.
The Australian Competition and Consumer Commission has developed a guide to help businesses understand their responsibilities when making claims about the impact of a carbon price. It focuses on prohibitions against misleading, deceptive or false claims under the Australian Consumer Law.
http://www.cleanenergyfuture.gov.au/helping-households/
1 Million Women is a campaign of daughters, mothers, sisters and grandmothers all committed to protecting our climate, our communities and our future, leading change for the better. Their goal is to inspire 1 million Australian women to take practical action on climate change by cutting 1 million tonnes of carbon dioxide (CO2), the main greenhouse pollutant causing global warming. Every woman who joins has a personal goal to cut 1 tonne of CO2 from their daily lives within a year of joining the campaign.
Click on the image to go to 1 Million Women website and learn t over 50 different ways to cut CO2 pollution from household, food, transport, flights, shopping.
Citizens and government are working together to reduce our emissions to have a cleaner world.
We could be better off we stopped subsidising use of fossil fuels. Our taxes currently provide enormous subsidies to the coal industry and we don't yet count the cost of health issues arising out of coal and coal power generation. In terms of questionable costs to consumers, each taxpayer currently pays an average of $180 per year in the form of diesel fuel subsidies for the mining industry - in essence, each of us handing over an annual payment of $180 straight into the capacious pockets of the likes of Gina Rienhart and Clive Palmer. Consumers might prefer to see this money used in a better way.