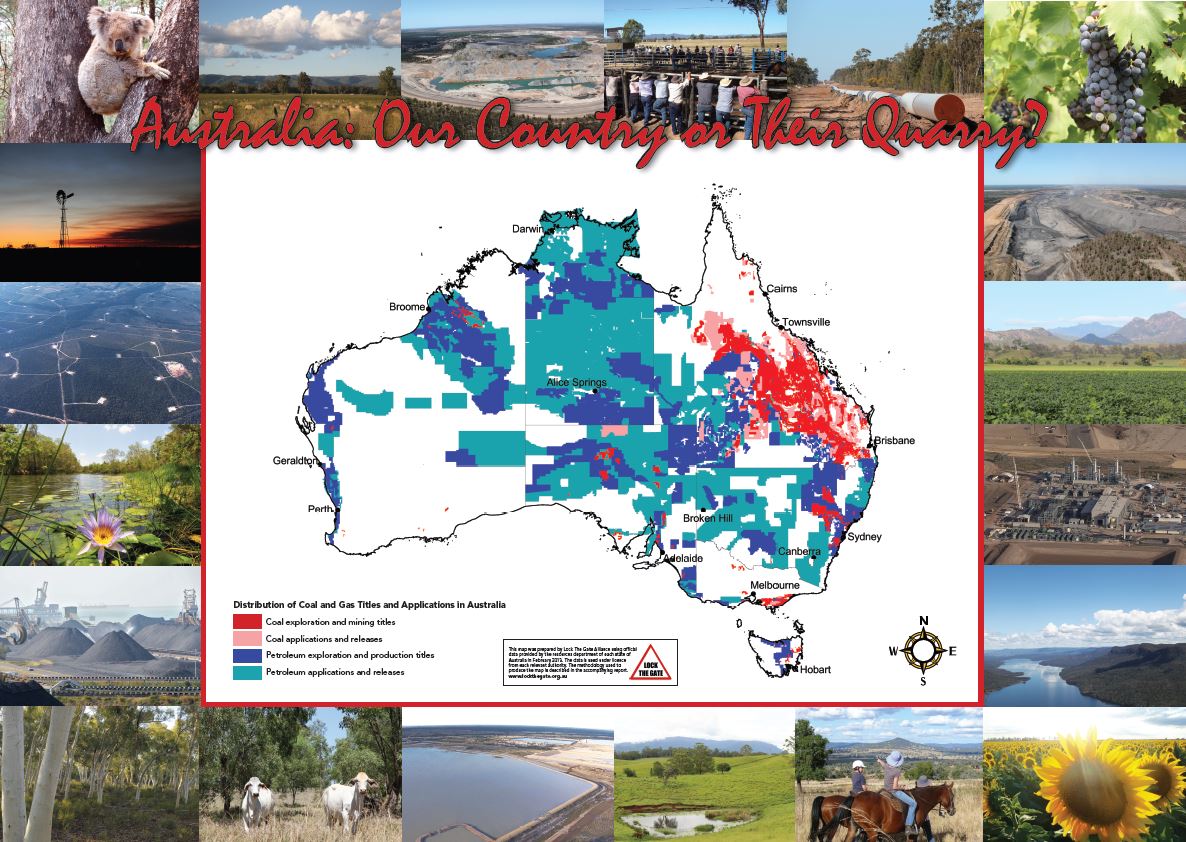 OUR CALL TO COUNTRY
People who love our country are being asked to take deliberate steps and actions to restrict inappropriate coal and gas mining. An astounding 437 million hectares of our land is covered by coal and gas licences or applications. That's more than half of Australia and an area 18 times the size of Great Britain.
Even our greatest international tourist icons are not safe, with at least 11 of our 16 National Landscapes at threat.
For a larger version of the map click on this link.
LOCK THE GATE has united farmers, first peoples, conservationists - ordinary folk who believe our country is too precious to be exploited for the profits of big business who bank off shore. View the website. http://www.lockthegate.org.au/calltocountry.