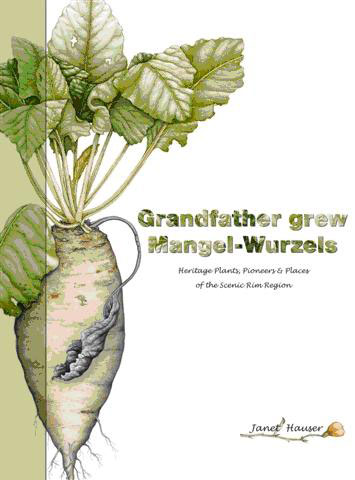 A collection of botanical watercolours in Grandfather grew Mangel-Wurzels : Heritage Plants, Pioneers and Places by botanical artist, historian  and local Scenic Rim author - JANET HAUSER. The pioneering history, gardening and family histories of the Beaudesert area are beautifully presented in this work.  Many old family photos are also included. The book was launched at  The Centre where the original artworks are on display and available for purchase.
Copies of the book may be purchased from The Centre in Beaudesert.
Congratulations to Janet for her fantastic contribution to the local community!