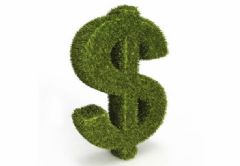 This article Australia's climate change plan needed to aim higher was written byDr Barrie Pittock, PSM is the former leader of the CSIRO Climate Impacts Group, and lead author of the IPCC, and author of Climate Change: the Science, Impacts and Solutions (CSIRO Publishing, 2009).
The Logan and Albert Conservation Association is very disappointed with the Rudd government's current position. As an individual we can each exercise our  power by joining a local action group whose collective power and pupose is to bring about national reduced greenhouse gas emissions.
The Australian Conservation Foundation ACF has extensive coverage of Climate Change issues, feature articles and reports which can be accessed from this page. The media release Households to foot the big polluters' carbon bill is a difficult pill to swallow. The analysis by Innovest Strategic Value Advisors reveals that "The corporate compensation expected to go to just one company, Rio Tinto, over two years is more than the Federal Government's entire renewable energy fund."
This is not aceptable for me. Is it acceptable for you? GetUp's Spot the difference! campaign is available here if you'd like to participate.