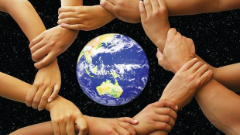 The LNP has approved the Loganlea to Jimboomba High Voltage Power Line.
This time next year we will POTENTIALLY have huge concrete poles throughout Logan Village & Jimboomba. See first-hand the poles that will damage our environment, make our community less liveable & make our power bills even more expensive.
Please come to Jimboomba Sub-station on Camp Cable Rd (opposite Maryland Rd).
Saturday, 1st December at 1.00pm.
Show your Xmas spirit & support those people directly affected – it will only take about 20 minutes.
IT IS NOT A SINGLE ISOLATED ISSUE! ALL OF US will be impacted by poor decisions - especially local wildlife that are little valued by many unless as a specimen in a zoo.
COME ALONG TO PROTECT LOCAL KOALAS who co-exist harmoniously with local landholders, and also the cryptic elusive quoll.
COME ALONG TO PROTEST FURTHER DEGRADATION OF LOGAN RIVER
- 5 or more crossings
This time next year should be subject to all approvals being met by conditions imposed by federal compliance agencies for EBPC Act. Because LACA Logan and Albert Conservation Association communicates our concerns to federal agencies wherever matters of national significance are concerned ie quolls and more recently koalas, Energex is aware that they are required to refer the matter to the department.
When the matter is referred it will be open for public comment on the departments website
http://www.environment.gov.au/cgi-bin/epbc/epbc_ap.pl?name=invitation_to_comment&limit=999&text_search=
TIME FOR COMMENT IS ONLY 10 DAYS so we need to make sure we can submit on time.
This being so I am concerned about the minister's statement that
'Energex would begin preliminary works before the end of the year, with the project expected to be completed toward the end of 2014.' Possibly refers to obtaining land from landowners. No Christmas cheer there!
Having this happen over Christmas period also challenges us to be aware of opportunity to put in submissions.